Kitchens are made for living. we make kitchens for life
At Tipperary Kitchens we believe kitchens are for living. We design and build high quality kitchens that are centered around your life. Whether its easy clean for mucky little fingers or a kitchen for aspiring masterchefs we design for you. Talk to us today about your new kitchen.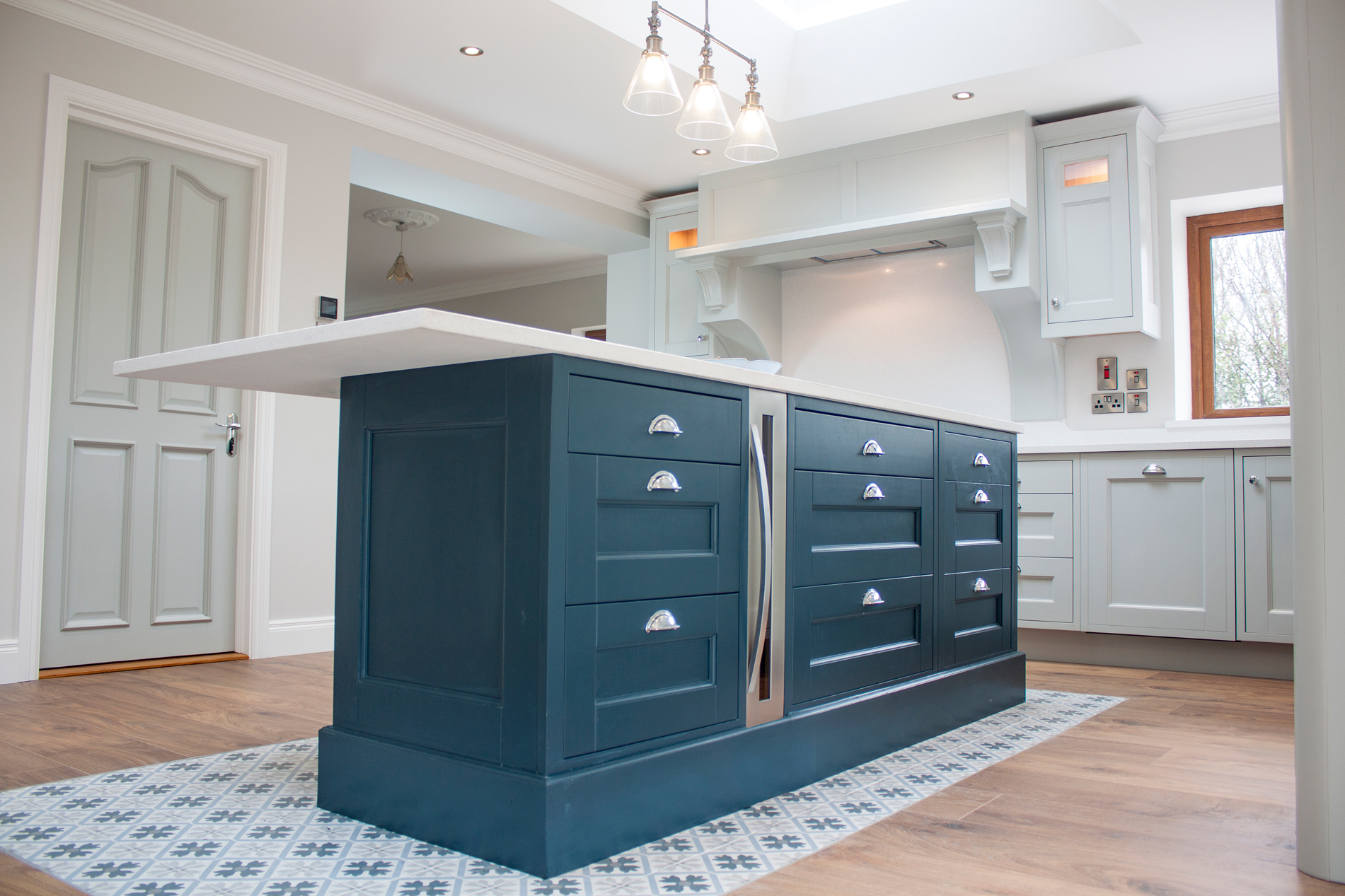 We offer a wide range of kitchens to suit your needs whether its classic, contemporary or modern our ranges feature styles and colours to suit all tastes, kitchen sizes and budgets.
View more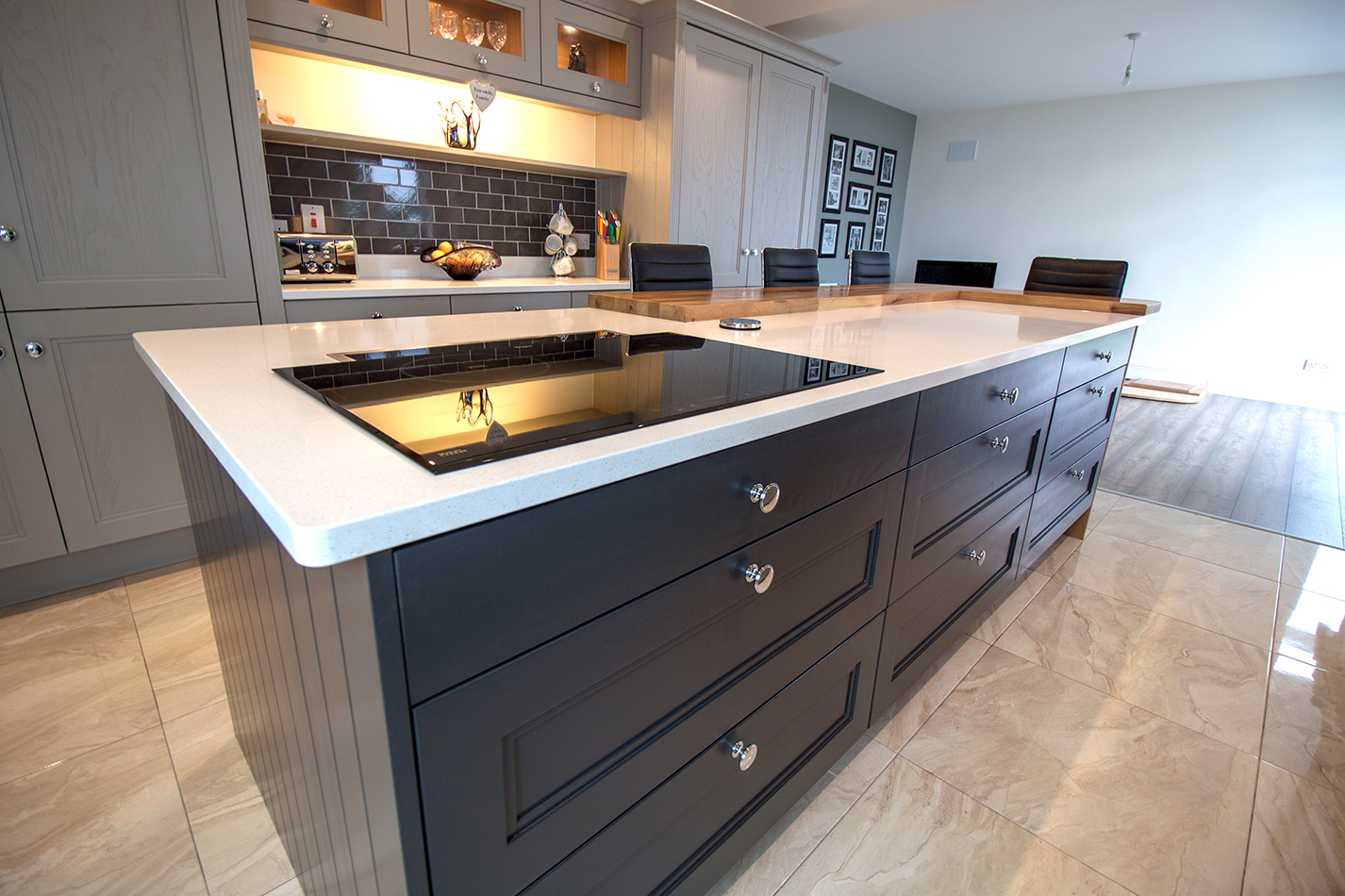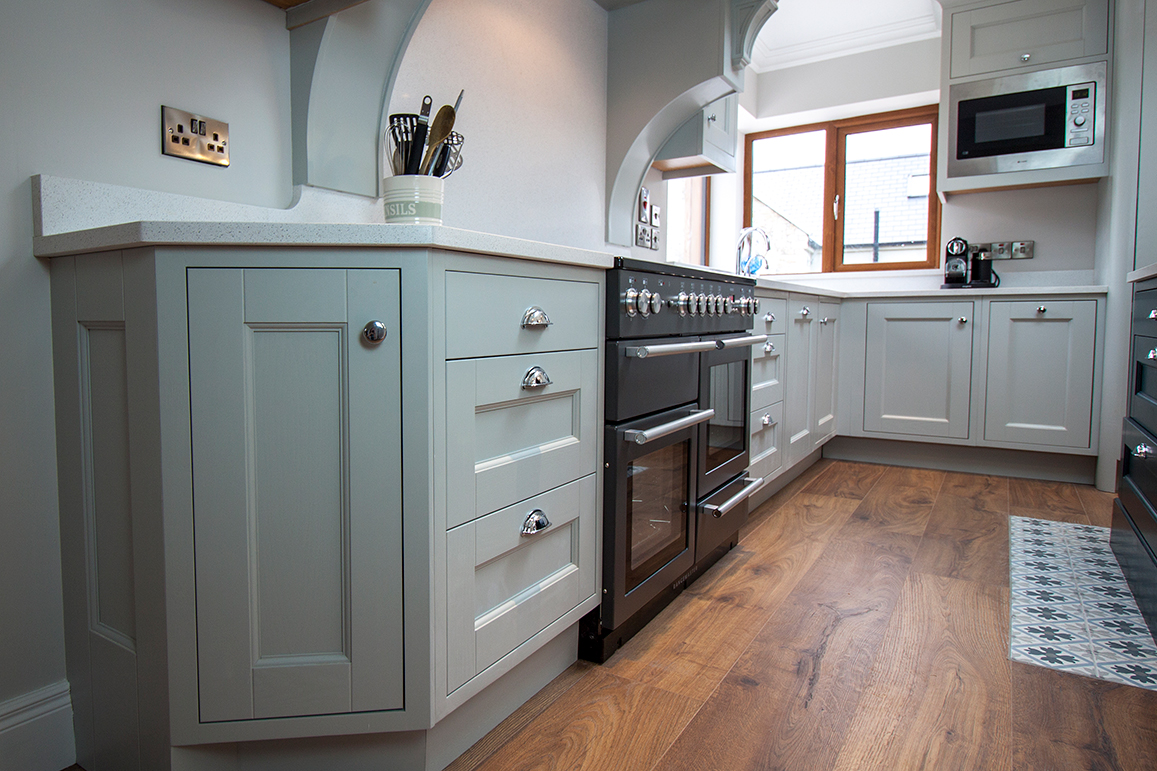 Islands
Our stylish islands complement both traditional and contemporary kitchens. Islands are considered an essential part of any modern kitchen they provide an ideal way of creating more space and adding extra seating. Islands can also add colour if your kitchen has neutral tones.
view more
Taps & Sinks
Having the right tap & sink will really finish off the design of your kitchen. From cleaning plates to washing your hands it is something you will use every day and we hand select from the finest manufacturers ensuring incredible care and attention goes into finding the right tap & sink to suit your finished kitchen.
view more
Appliances
A luxury kitchen deserves appliances the blend in with the décor while providing convenience. Whatever you desire in terms of appliances we can incorporate it in to your new kitchen design.
view more
Work Surfaces
The workhorse of any kitchen, the worktop is an integral part of the kitchen design. It needs to be tough and practical to use, as well as being stylish. Each work surface is precision cut to your exact specifications for the perfect look. Choose from a range of finishes that will fit with any kitchen colour scheme.
view more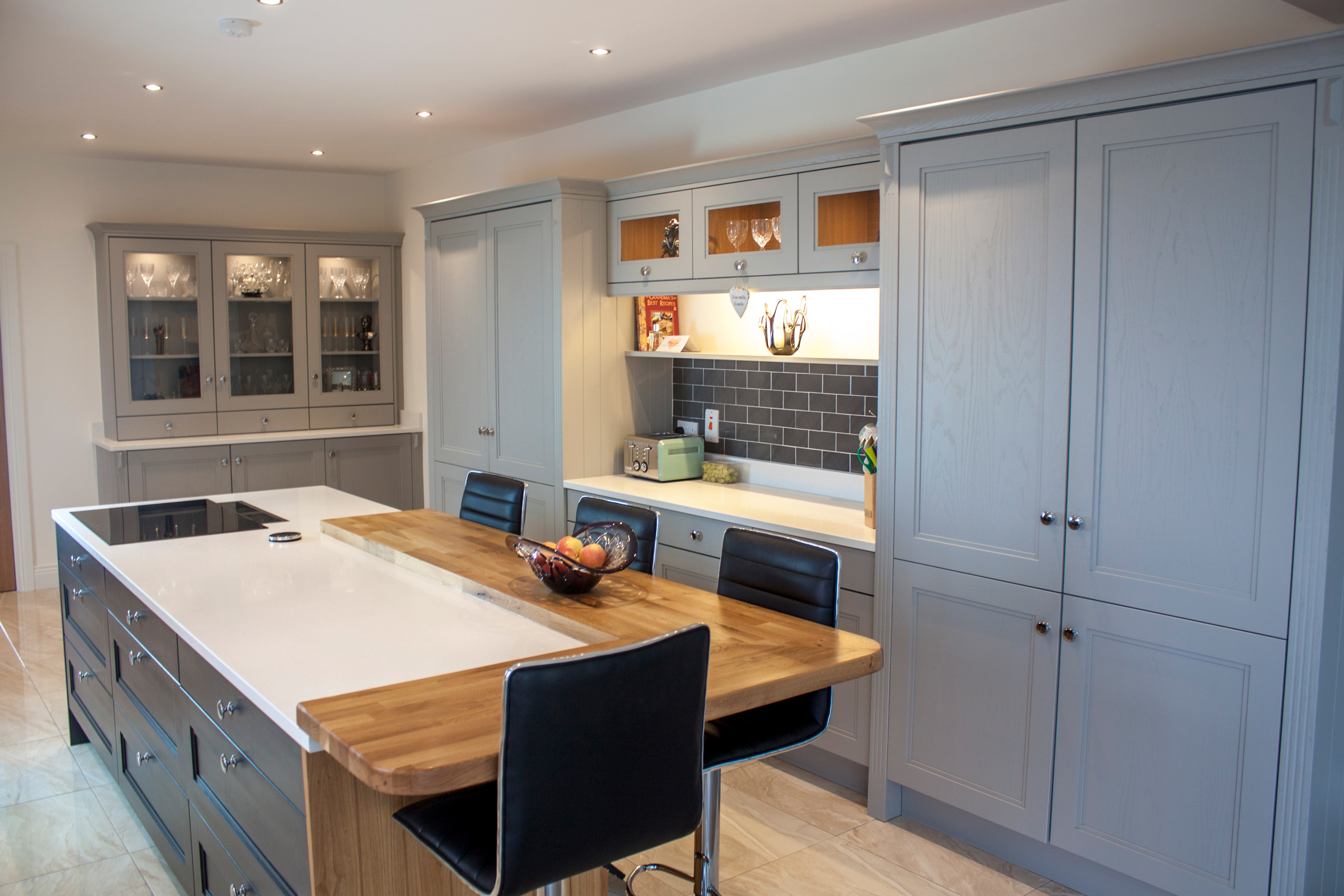 Style
We offer a wide range of kitchen styles and colours from classic, contemporary to heritage or modern designed around your everyday living.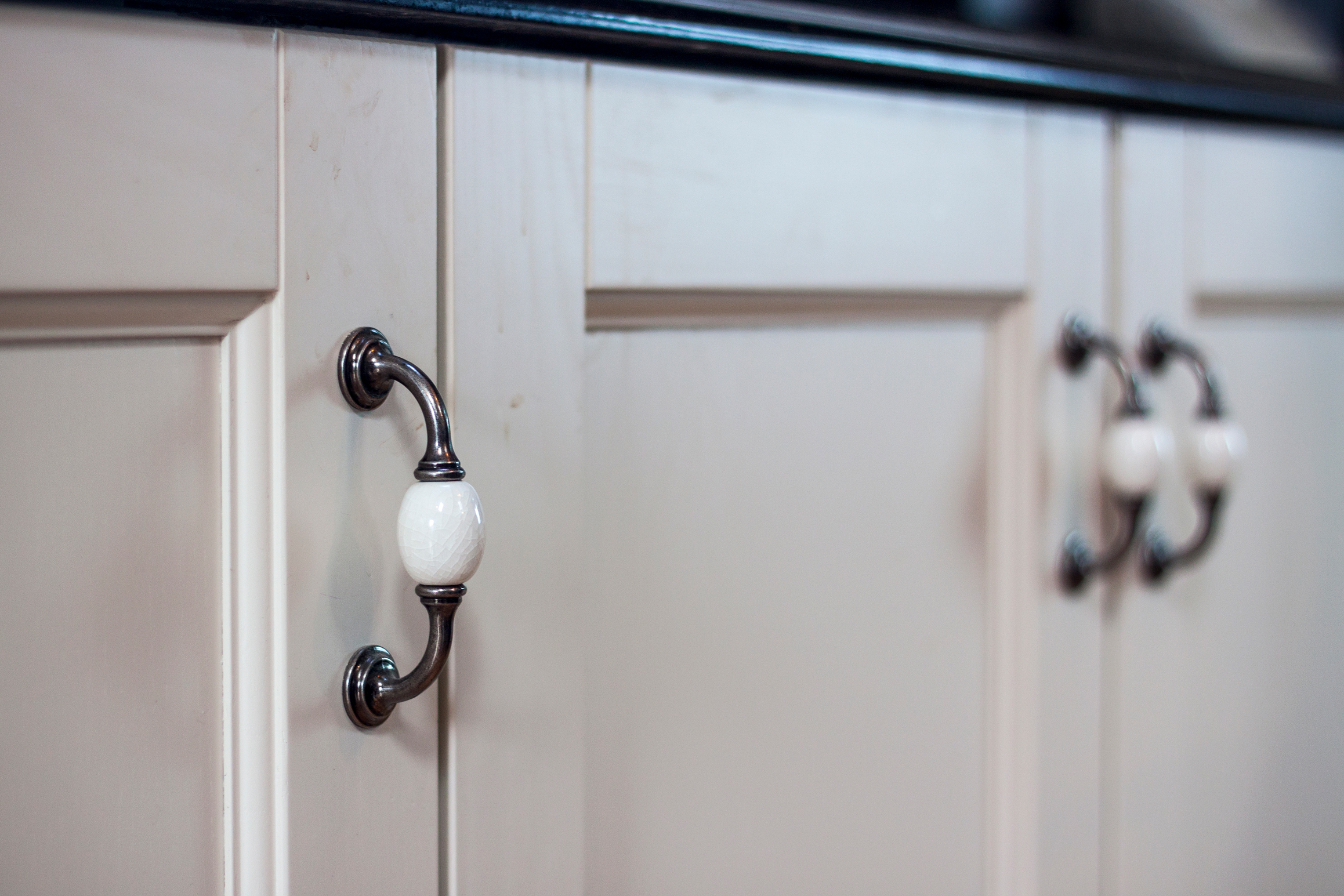 Materials
Our materials are carefully handpicked from local suppliers, ranging from the finest Ash, Oak, Tulipwood, Walnut etc to create your solidwood or inframe kitchen.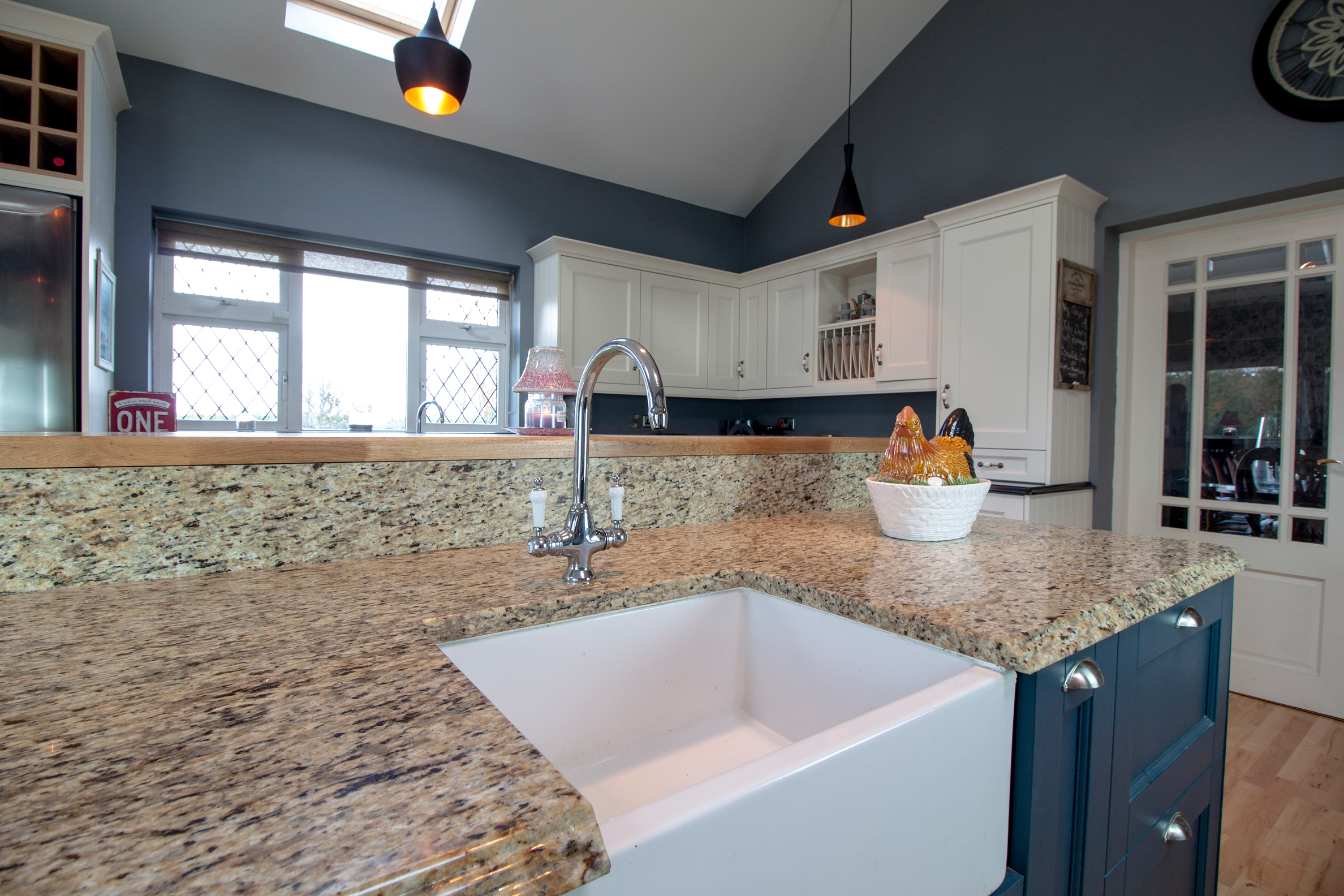 Work Tops
Your work top is chosen to suit your style of living. Whether its a Formica, Quartz, Granite or solid wood we will help you choose the perfect kitchen surface for you.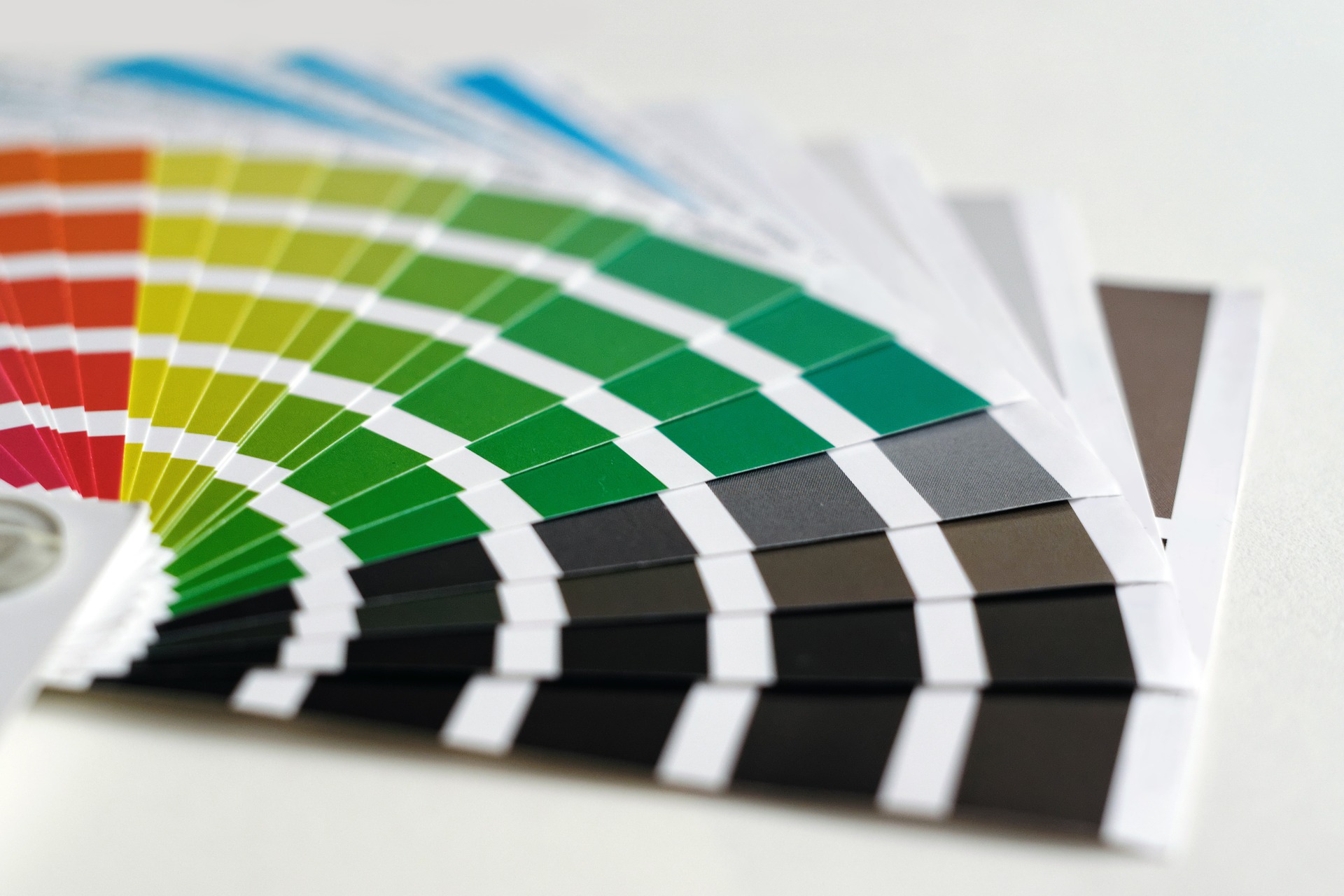 Colour Matching
We offer a unique Colour Matching service on all ranges allowing you to choose any colour under the rainbow for your kitchen for a kitchen that is truly built for you.